From Monday 19 December to Friday 23 December (inclusive) we are open usual business hours – 9am – 5pm.
We next reopen on Thursday 29 December until Friday 30 December (inclusive), 9am – 5pm.
We then remain closed until Wednesday 4 January 2023 at 9am.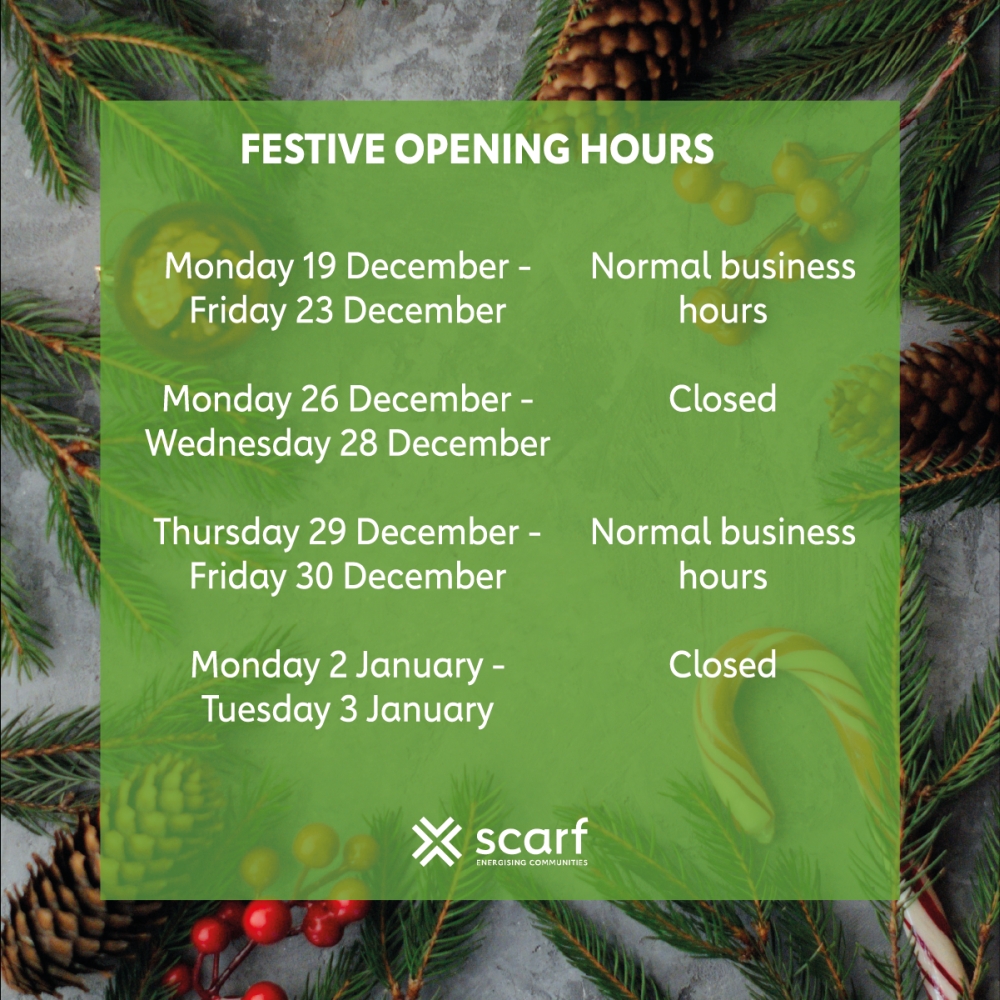 During opening hours, access to advice face-to-face at one of our offices cannot be guaranteed. Periodically, we arrange drop-in advice sessions where an advisor is made available for walk-in consultations – please check our website and social media channels for more information.
The Home Energy Scotland service – delivered by Scarf in the North East – may still be available outside of these dates and times, with enquiries answered by other advice centres in the network. More information can be found here.
Everyone at Scarf wishes you a merry Christmas and a happy new year!